Sanskriti Vacations brings you the unique opportunity to Tee-off in the backyard of the Taj Mahal, which can prove to be a superb experience because of the ambience of the Golf Course at Agra. If you love a laidback holiday more than a holiday full of exertion and toil, if you are not the adventurous type and only wish to spend a quiet time, than while at Agra, you may ask your caddie to carry-off your clubs to the Golf Course and tee off on the beautifully manicured Greens. You may actually take your vacation to a new height by availing yourself the luxury of a golf holiday in Agra, as Golf in Agra has a unique charm that is reminiscent to the colonial sophistication.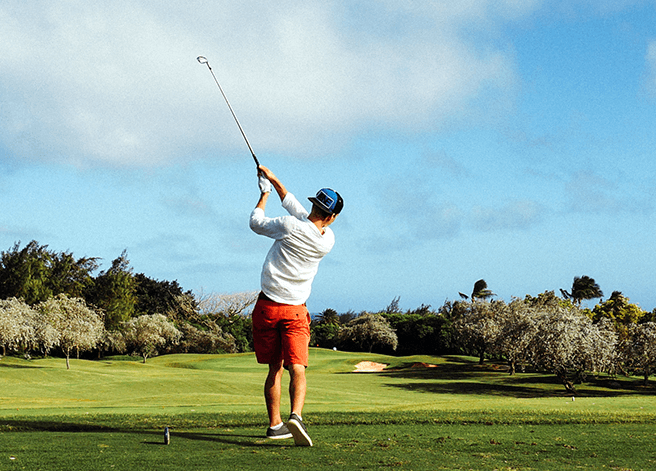 The Golf in Agra was started in 1904 by the British who used Agra Club Golf Course for entertainment & recreation for their troops and officers during colonial times. Today, The Agra Club Golf Course has a fine quality Fairways & recently refurbished Greens, which have been upgraded as per USPGA standards. The Club House here is equipped with modern amenities for Golfers and provides a spectacular view of the main dome of the Taj Mahal, which can be enjoyed from the balcony of the Club House, as well as from some of its holes. It's a relatively short course with 9 holes, which has been well laid out to be a perfect area for a quick game of Golf, while you are in Agra. The Putting Greens and the fairways are quite rudimentary, but as compensation, you have the magnificent Taj Mahal, the monument of love as a backdrop.
Those visiting Agra & looking forward to a game of Golf will find this beautiful Golf Course located near Taj Mahal, off the west entrance gate. The Golf Course serves as an ideal Golfing opportunity amidst the land of erstwhile Mughals in Agra. Sanskriti Vacations takes pride in customizing or organizing an outdoor lunch event, or an opportunity for a sundowner after a game of Golf at the Club House at Agra Club Golf Course amidst fantastic setting as the Club House has been designed for leisure dining or lounging for a relaxed evening experience with music or a family picnic. The Agra Club Golf Course can easily be compared with any of the Golf Courses around in terms of quality & facilities Coffered. The wonderfully different environment, Club House, changing facilities, Caddie etc. and post tournament function rooms combine together to offer you a level of pleasure you will not get anywhere. You can enjoy this fascinating experience just by the famous World Heritage Monument, the Taj Mahal & also in the close proximity of the Agra Fort.